"Dr. Ken Siegel and the IMPACT group provide exactly what the name suggests, IMPACT, Ken's unique, no nonsense style brings laser like focus to the key issues of leadership and provides a framework for those brave enough to face the deep introspection required to truly grow as a leader. Our work with Ken centered around the Senior Leadership Team of our business, the dynamics we had in play versus where we wanted and needed to be to successfully lead the Global organization we are responsible for. Having worked extensively with Ken at both the SLT level and with my own management team I can whole heartedly recommend his approach and the learning experience that comes from it."
Phil Spivey – Senior Director, Motorola ECC Global Supply Chain
"Dr. Siegel helps me get the right executives in the right roles and enable them to work more closely together as a team to accelerate Avnet's success. Based upon this track record of success, several other executives within the company have embraced his services. He has had a meaningful positive impact on our company and I am confident that our investment of time and money has delivered substantial returns to Avnet."
Roy Vallee – Chairman and CEO, Avnet, Inc.
"We began working with Dr. Siegel at a time when the operating divisions and senior management of our company had become divided in the worst way.  We went through a series of bi-monthly management meetings with him which were met with initial resistance ("we're to busy for this") and a going-out attitude of "that was great – we need to spend more time with Ken."  He was able to elicit the trust and cooperation of highly disparate personalities, enable difficult conversations to be had in a forthright yet safe and respectful manner, and caused a marked improvement in the group's performance as a team, plus resolve specific interpersonal conflicts that had become toxic to the organization.  The clear examination – and ownership by the parties – of individual contributions and team dynamics has been extremely valuable both to the company and to the people involved, especially myself as CEO, given Dr. Siegel's commitment to, and skill in delineating and developing, the characteristics of effective leadership."
Paul Kennedy, President & CEO, VivoMetrics, Inc.
"…helped transform a dysfunctional division into a cohesive group of motivated high achievers."
Daniel P. Levin, Managing Director, Praxis Development Group
"You have helped us effectively manage rapid change while maintaining our focus on our key assets – our people and our leadership skills."
Rich Ward, Group President, Avnet Computer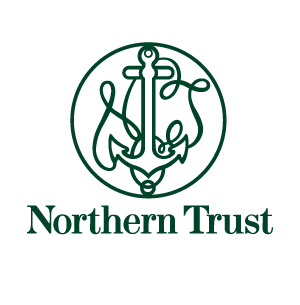 "Today's session exceeded my already high hopes.  Thank you so much for your laserlike focus on helping me, and helping them.  The journey is enlightening and freeing."
Sherry Barrat, President PFS Group, Northern Trust Bank

"The positive enthusiasm that my management team has shown…is a direct result of your organization's methodology for managing people."
Brian Turnbull, VP Technology Services Business Unit, Toshiba
---
On the book; So… You Call Yourself A Leader?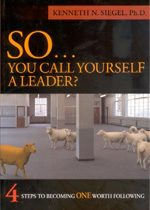 "Ken Siegel's book is an original, down-to-earth and wise book every leader should read.  No leader can afford to miss Siegel's four steps to becoming a REAL leader worth following."
Warren Bennis, Professor, USC, and author of On Becoming a Leader and Geeks and Geezers
"There isn't a person in the workforce today who hasn't experienced a moron manager, so this book truly speaks to everyone at all levels in any company and in any industry.  This book is REAL and written with humor, common sense, and heart."
Jackie DeMaria, Chief People Officer, Overture a division of Yahoo!
"Ken Siegel's book is an incredibly timely resource for leaders facing the tremendous challenges in these difficult times.  His erudite style and straight-to-the-point of view of leadership is refreshing.  This book is a must-have."
Phil Harkins, CEO, Linkage, Inc.
"We have all seen the 'Moron Manager,' perhaps in the mirror, but if you really want to transform yourself from a mere manager to a REAL leader-read this book!  It is powerful, fast-paced, and very practical."
Tom O'Riordan, CEO, Fila Americas